Sponge Bob Toddler Blanket
Chloe's play pal Emily had her 2nd birthday this weekend. So I thought I would make her a little blanket featuring her favorite character Sponge Bob Square Pants.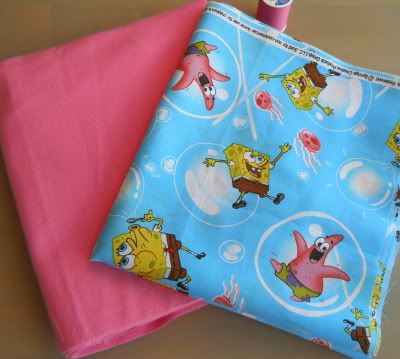 I used a cotton fabric print for the top and a bubble gum pink flannel for the back. I used
Quilting in the Rain's easy tutorial
to make the blanket.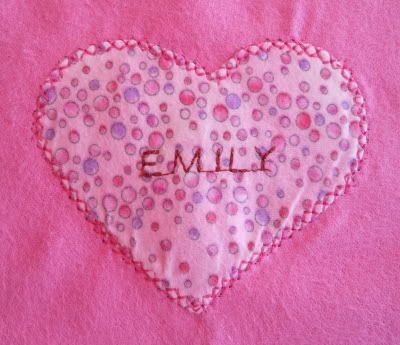 I added a little heart to the back with Emily's name to personalize it. I added this before sandwiching the blanket together so the stitches would be on the inside.
Here is how it looks around the edging. Overall it was a nice little project and I like how it turned out.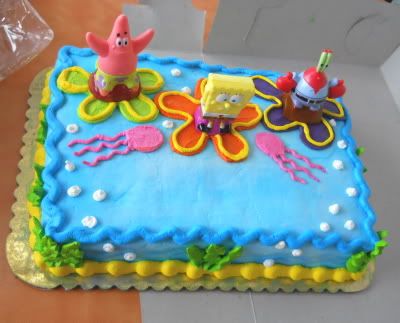 Chloe was invited to celebrate at McDonalds with some nuggets and birthday cake. Emily's Birthday cake was all about the Bob of course.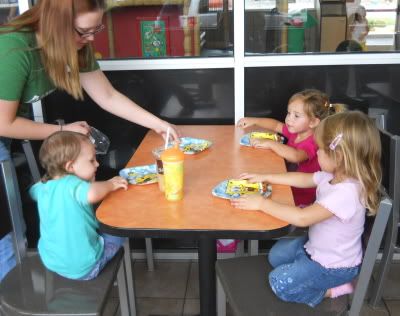 In the photo Emily is on the left along with her Mom Sally and Chloe is on the far right with another friend Lily. This was Chloe's first invite to a birthday party. We both left needing a nap.
Linking Up: