Farmer's Wife Quilt Along Progress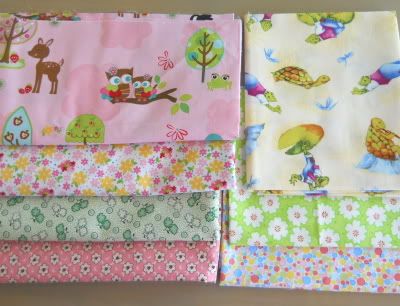 I managed to complete 4 more quilt blocks for the Farmer's Wife Quilt Along. Here are a few more fabrics I picked up while on vacation to add to my stash for the quilt. I am happy to be going at my own pace. Here are the four blocks.
#3 Basket Block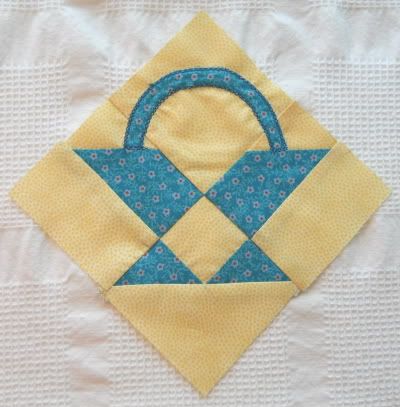 This is probably my least favorite block to make so far. The handle kind of puckered a little. I think my tension was too tight, and I should have spaced my stitches more.
#4 Basket Weave
I like how this one turned out although it is probably my brightest block so far. I will need to make sure to incorporate a few more bright blocks to kind of even it out for the big picture.
#5 Bat Wing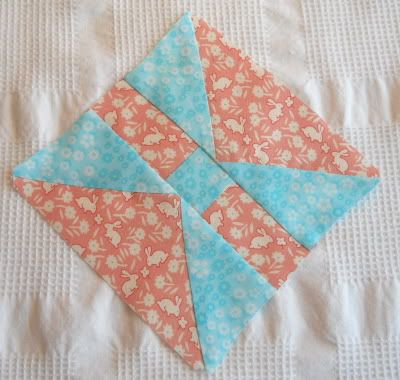 #6 Big Dipper
I like this one a lot. After doing this block I can see making a pinwheel quilt in the future.
Overall I am doing great with this sampler quilt and have not had any major problems or mishaps. Here are a few of the blocks #1-6 by other members of the group that caught my eye. There are currently 675 members in the group.
1. 100_2728, 2. FWQA, 3. FWQA Block 5 Bat Wing, 4. FWQA Block 6 Big Dipper, 5. FW5, 6. another Autumn Hints block!, 7. FW #2 Autumn tints, 8. Farmer's Wife Quilt-a-Long - Block 4, 9. Basket, 10. FarmersWifeBlock1, 11. 1, 12. FW Block #2--Autumn Tints
Joining In
Our Creative Spaces