Feels Like Summer
When Chloe went with her Daddy to Lowes she picked out some flowers to plant at home. I believe they are a type of Zinnia.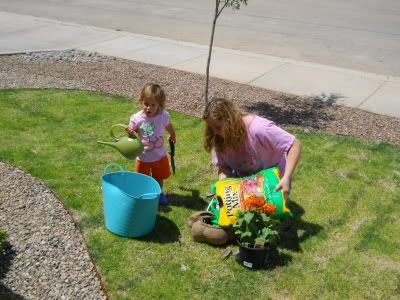 Chloe and I worked together as I showed her how to properly pot a plant. She even has her own little watering can to help water all the plants.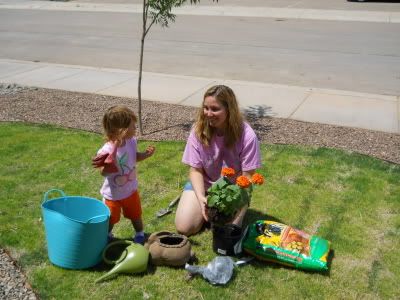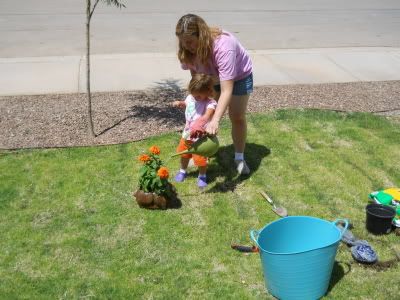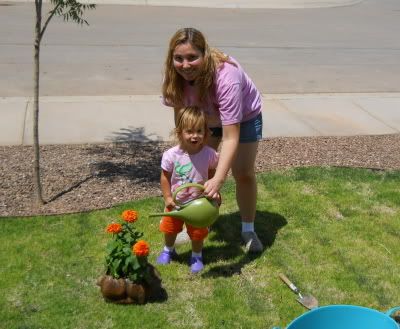 Last weekend we went to the Cherry Festival and came home with a wonderful cherry crumble pie and 3 pounds of cherries. Yummy!