Mother's Day 2011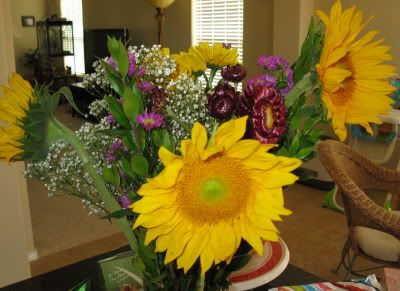 Happy Mother's Day to all the Moms out there. Chris took Chloe out this morning and she came back with this beautiful bouquet for me. It was the sweetest thing. Chris opened the door and whispered to her to bring the flowers to Mommy. She came in the house by her self holding the large bouquet and once she found me she smiled and said "Mommies flowers" and handed them to me. The sun flowers in the bouquet are exactly what I needed, hints of summer just around the corner.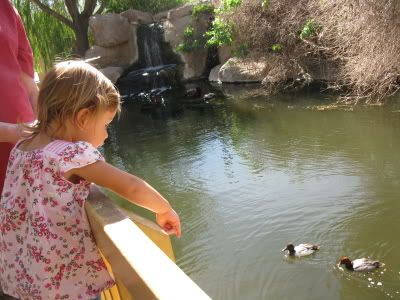 Today was all ready perfect receiving the flowers but we continued on and took Chloe to the local zoo. Here she is feeding the ducks. This time she knew what to do with the handful of food and tossed it into the water one piece at a time and laughed as the ducks raced for it. We ended the day with a stop for some ice cream for a very sweet ending to a perfect Mother's Day.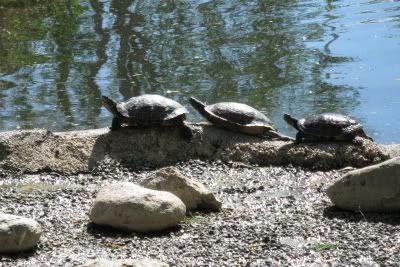 Here is one of my favorite photos taken at the zoo. Turtles in a row laying out in the sun.