2nd Birthday Cake
This month has been packed full of birthday celebrations. Chloe's birthday at the end of March, Chris's birthday was last Sunday and mine is today. We managed to celebrate Chloe's birthday after getting back from vacation. I made her this Panda Bear birthday cake.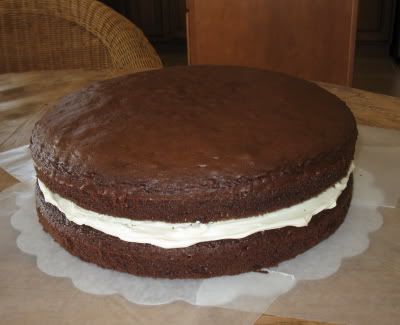 It took me an entire day to make that cake. I started with making two 12 inch rounds.
Then using the teddy bear cake pan you clamp it shut then pour the batter in thru the top and stick it in the oven upside down to bake.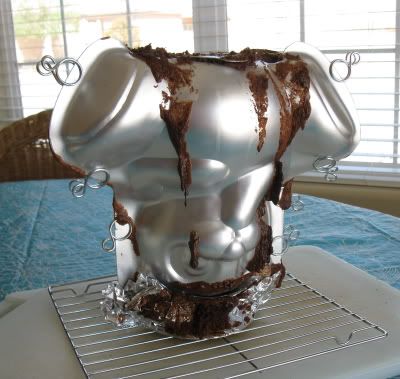 Here it is cooling on the counter after baking.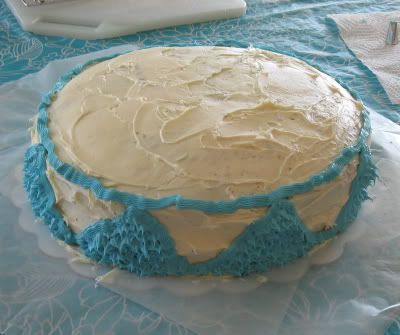 So then I began to decorate the bottom rounds, using cream cheese frosting. I just kind of made it up as I went along.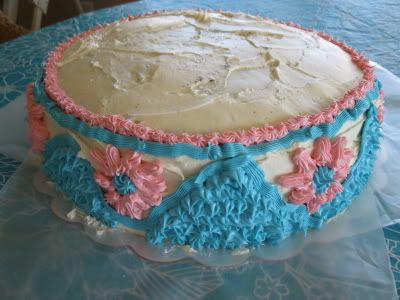 Here is what I ended up with for the bottom.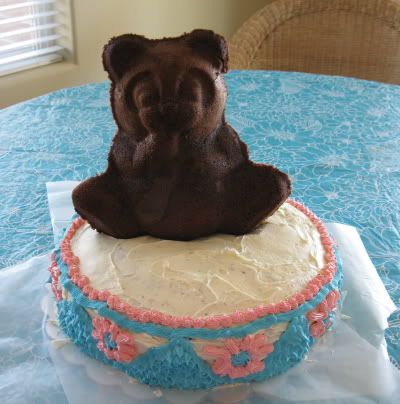 After the teddy bear cooled I placed him on top of the rounds.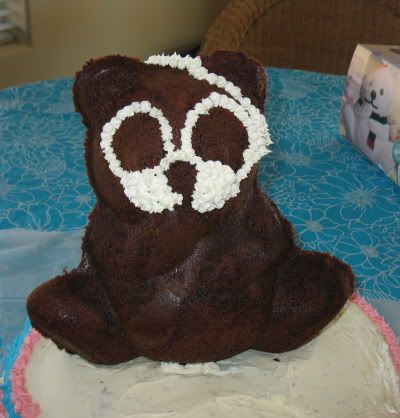 Then I began to pipe on all the white parts of the bear using cream cheese frosting.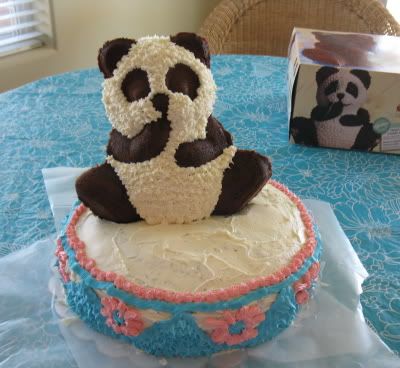 Here it is with all the white parts covered.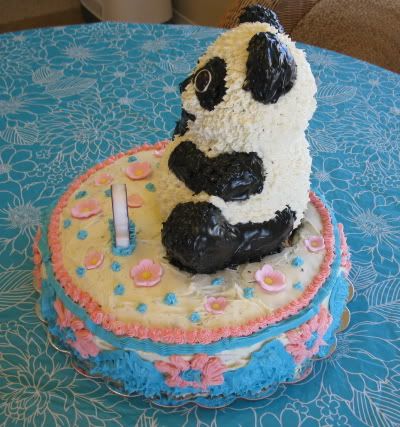 Then I filled in all the black parts of the Panda. I used junior mints for his eyes.
Tada! I used a few candied flowers on the top along with a number 2 candle.
The Panda cake was a big success Chloe loved it. She kept talking to it. We think she thought it was a toy.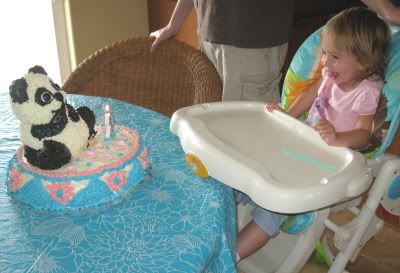 She got a big kick out of us lighting the candle and singing happy birthday to her. Her Daddy helped her blow out the candle.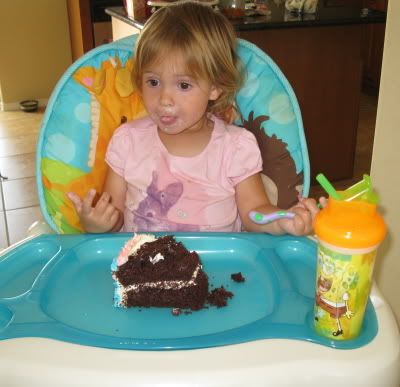 She was not as messy eating her birthday cake this year compared to last year.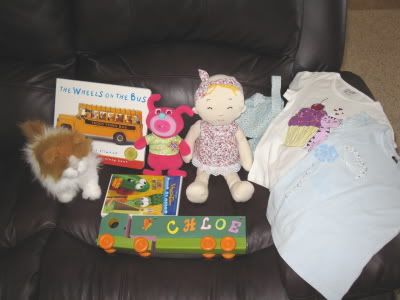 Chloe made out like a bandit for her birthday.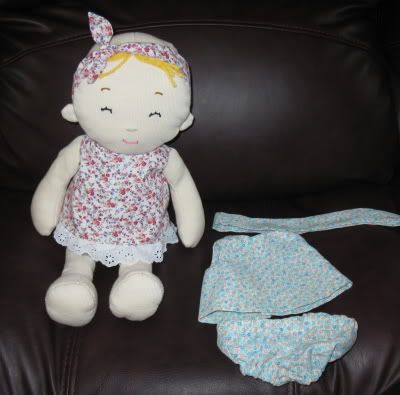 Since this is a crafty blog I thought I would show you some of the home made gifts Chloe received. This cloth Doll was made for Chloe by her Grandma. It even came with a change of clothes.
This is a crayon holding truck made by Chloe's Uncle Rusty with a little help from her Aunt Stefanie. I was blown away by this gift. Seriously, how cool is that thing? Chloe loves it and when she is not using it for holding her crayons she is on the floor driving it around.
Chloe has grown so much in the last 2 years. She is blossoming into a sweet, vivacious little girl. I can't wait to see what she does next.