Happy Birthday Cosmo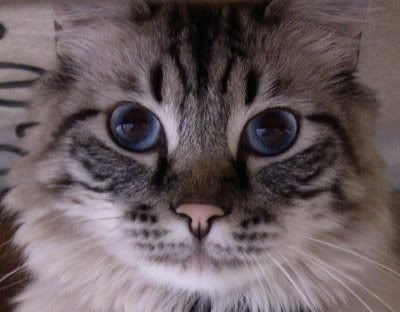 Our tiger cat Cosmo turns 8 years old today. This photo of his face is my all time favorite. Today he will spend most of the day napping. I will give him a special lunch of canned food with a side of cat treats.
I still remember the day I went to the local animal control and picked him out of a large litter of kittens to adopt. I think he had 8 sisters and one brother. I named him Cosmo after the Seinfeld character Cosmo Kramer. Even today when he is all wound up and running around Cosmo will make a crazy entrance and slide across the floor tousling the throw rug. Cosmo has lots of nicknames, like Bootsy, Mr. Boots, Jr. Mint, Fancy Pants, or Skitter Magoo. He is certainly my precious baby boy and hope he is with us for many more years. Here are some more of my favorite photos of Cosmo.