My Granny Stripe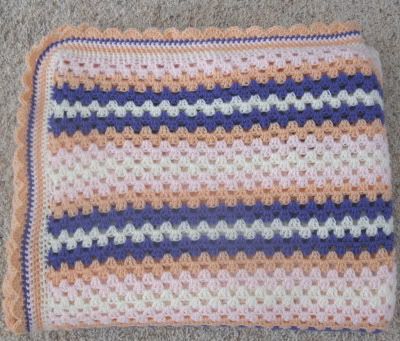 I have completed my Granny Stripe blanket. This is my first project completed in my 2011 challenge to create 11 in 2011. This was an easy project it just took me awhile to get it done.
I used Baby Bee Delight yarn in colors: Naked, Pink-A-Boo, Bashful, and Berry Jam. It is very soft yarn and nice to work with. I have already washed the blanket in the washer on delicate cycle in cold and dried it on an air non heat cycle and it looks great. I like that I can wash it if I need to.
I did a total of 10 repeats of the pattern striping. Sorry the photo is not great. It is not easy to get the whole thing in the photo. I took this one standing on the stairs looking down at it.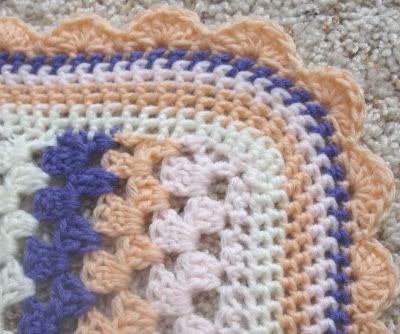 I decided to do a shell pattern around the edging instead of the picot that was used in the pattern.
Overall a great easy project. You can find the pattern
HERE
.
Now just 10 more creative projects to complete in 2011.