February Wrap-Up
Although February is a short month it feels like winter gives you its last big kick in the pants. The month is a blur but it still seems like you took a beating. Chloe is growing so quickly. About a week ago she got up in the morning as usual but it felt like she had grown older over night. I still have moments like when I am driving and she is sitting in her car seat in the back and I catch a glimpse of her and I think Wow I have a kid. I find myself starring at her in wonder, and total love for her.
I tried several new recipes this month only one worth mentioning. I tried a chicken nacho, a sausage and pepper sandwich, and a supposedly the best meatloaf you will ever try recipe, it was not the case. I did make some Strawberry-Chocolate cupcakes that were a real treat. I found the recipe at
cupcakeblog.com
. The specific recipe I used is
HERE
. The blog is all cupcake recipes and I think I will be back to see what else I can make from the website.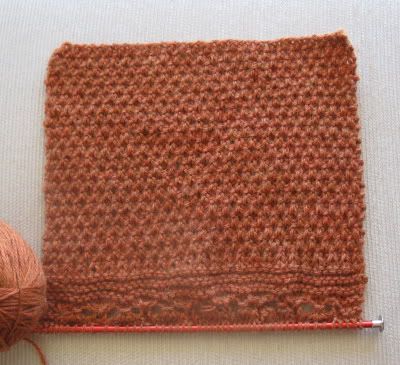 I started knitting the Matsuri scarf. I think I might rip it out and start over on a smaller needle size. It looks good I just think the pattern will pop out more if I go to the next size down in needles. I finally figured out the berry-in-a-box stitch. There was a Dec 4 section that I read over and over and even got out a few of my stitch handbooks to try and figure out what it was telling me to do. I had to just start it and finally my brain clicked and I got it.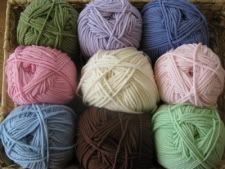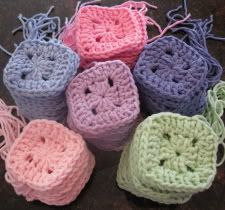 I started another project I am calling my Little Zigzag blanket. I was inspired by
Attic 24's zigzag baby blanket
she made awhile back. I just thought it was brilliant to put the little squares together on the diagonal. I am using Baby bee Hushabye yarn in all solid colors. Picture on the left Top row colors are Baby Sage #82, Sugar Plum #60, Meema's Blue #39, Middle Row: Boo Pink #40, Naked #11, Pink a Boo #36. Bottom Row: Baby's Blue #50, Chocolate #80, Mint Charm #26. I have already started making the little squares. I like how easy and portable making the little squares are. So far so good and I am amazed at how many squares I already have just working on them here and there.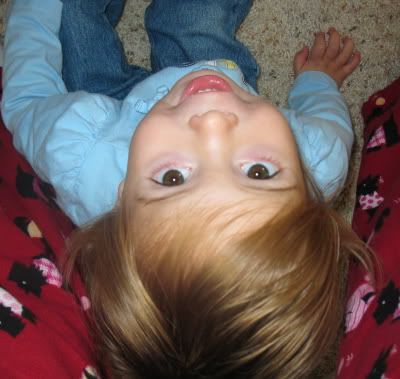 Well that wraps up the month of February. I am looking forward to watching the Oscars tonight. I will leave you with some photos of Chloe taken this month.