January Wrap-Up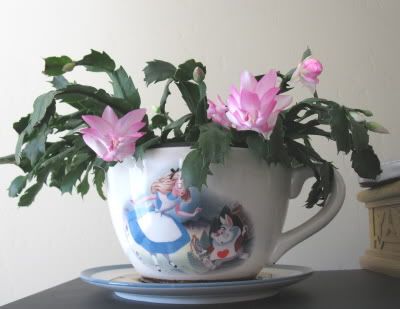 The first month of the year is coming to an end. I am patiently waiting for the longer days of day light. All of my house plants are loving the new house. This is my Christmas cactus that decided to finally bloom again. I think it has bloomed a total of 3 times in the 9 years I have had it. It makes me giggly when my plants are happy.
2011 Challenge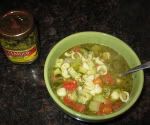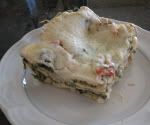 I was able to try a few new recipes this month. These three turned out the best. From left to right is Minestrone soup, pretzels with a spicy mustard dip, and vegetable lasagna. The soup and the lasagna were meals both Chris and I liked so they are making it to the list of regulars. The pretzels were wonderful and would be great for special occasions. Recipe credits: Minestrone Verde recipe is from
Cat Cora's classics with a twist book
. Pretzels are from Pyllis Hoffman's
Celebrate magazine
, the Fall 2009 issue. The Chicken Caesar Lasagna recipe is from Better Homes and Gardens and you can find the link
HERE
.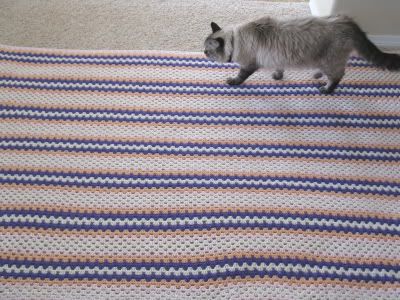 The granny stripe is the crafty project I am working on at the moment I have finally completed the main part of the afghan. I did a total of 10 repeats of the striping pattern.
I am currently working on weaving in all of those ends. Then I will start on the border. I am hoping to complete this in February. I already have some ideas for my next yarn project and I am anxious to get that started.
I will leave you with some photos of Chloe in the month of January.