New House Progress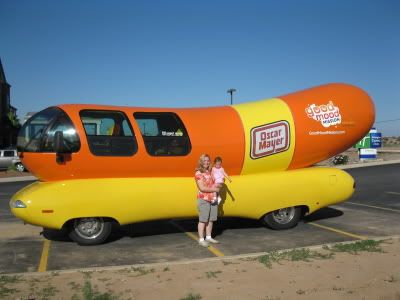 We were out driving around and spotted the wiener mobile in a hotel parking lot. Of course we had to pull over and take some photos. This is Chloe and I posing with the sweet ride.
Here is the front view the plate reads RELSHME. The front seats look pretty nice. I think it would be cool to drive this thing around.
New House Progress
The new House is coming along little by little. This is the back yard. They have completed the back yard fencing. The house does not come with any landscaping in the back just the block fence.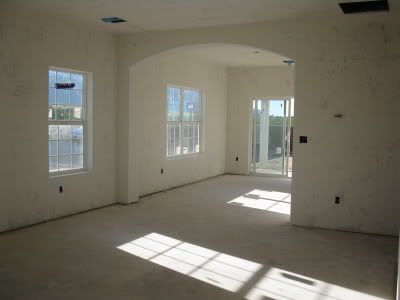 Here is the living room with the archway into the dinning room and kitchen area. I really like the archway. You can see they have dry walled and textured the walls.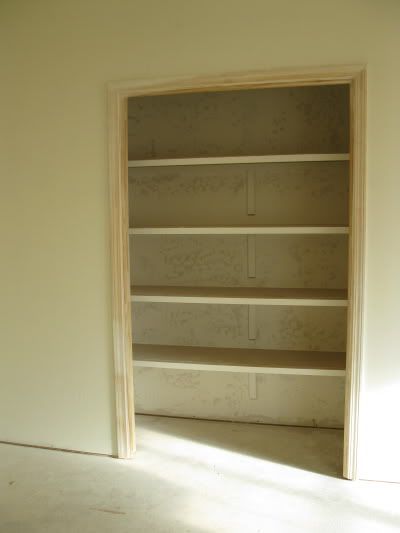 Here is the pantry in the kitchen. It will be nice to have a good size pantry.
Here is the master bath soaking tub. I like having the block window in the bathroom to let in some natural light. They plan to paint next, then put in all the cabinets, then do the tile work.
I was able to go and see the movie "Legend of the Guardians". It was really good. I love owls so I had to go and see this one in 3-D. The animation was unbelievably beautiful. I might even read the books to Chloe when she gets a little older, they have a great story line.
That's all for now, we are heading to Florida for a week. The annual dental conference is in Orlando this year. We also plan to spend a little time with my family whom lives in the area, and of course we will spend some time with Mickey Mouse at Disney World. I will be back with some photos. Have a great Week!