Cool Stuff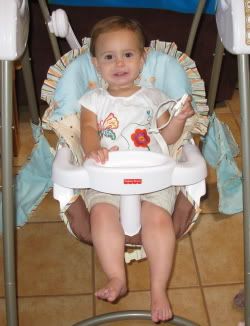 Chloe has almost outgrown her baby swing. Here is a comparison of her when she was younger and now. The one on the left was taken last October at around 7 months old and the one on the right was taken at 16 months old.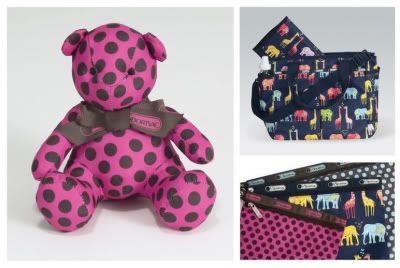 LeSportsac
has a line of diaper bags. This fall they are coming out with several more print choices with a few Dad friendly colors. I love their handbags the last one I bought was in a Hawaiian theme print with a tiki and a Hula girl on it that I found at one of their shops in Waikiki.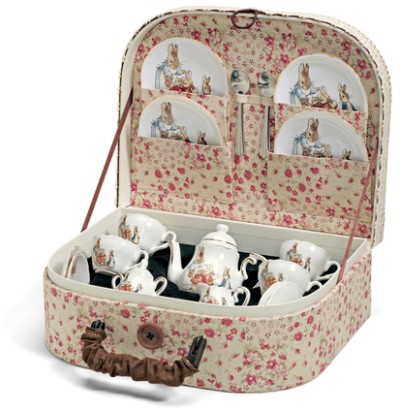 How cute is this Beatrix Potter tea set? This is so cool I want it for my self. It is a little on the high end price wise but would be perfect as a special gift. You can find it at
Stash Tea
.