Portland, Oregon
Wednesday the 7th was our Anniversary, so we drove up to Portland, Oregon to stay 2 nights before heading to Hawaii. We stayed at the
Hotel DeLuxe
. The hotel is a contemporary tribute to the golden era of Hollywood filmmaking. This hotel was great and I would definitely stay there again. Our room had a separate living room that could be closed off from the bedroom. This was perfect; we just set up Chloe's pack-n-play (which the hotel provided) in the living room for her naps and bedtime. That evening we drove to
Seasons & Regions Seafood grill
for our anniversary dinner. It was wonderful. Chloe enjoyed her grilled cheese sandwich off the kids menu, While Chris and I both ordered cocktails and seafood for dinner.
Knit & Purl
The next day Chris and I were up early and the 3 of us walked to a Starbucks for breakfast. After breakfast we walked to a shop that I wanted to go to while in Portland, the
Knit & Purl
yarn shop.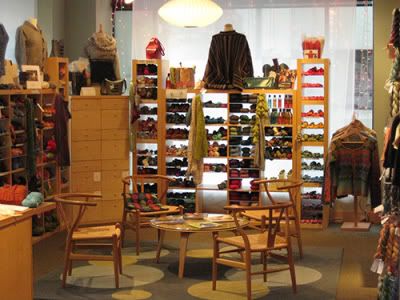 Thank goodness they had a seating area for Chris and Chloe to hang out while I took some time looking around. It has been awhile since I have been in a real yarn shop. I loved it.
I held myself back from getting too much, keeping with my goal for using up what I already have in my stash of yarn at home and keeping my pile to a more manageable level. I got the
Sublime pattern book #630
& 2 skeins of
Shi Bui sock yarn in color Blossom
.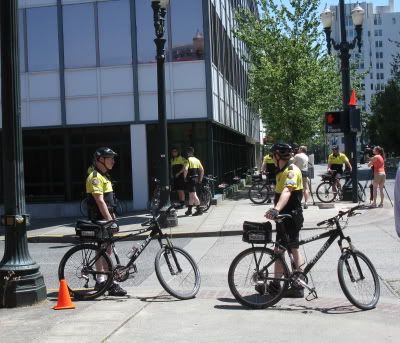 The 3 of us went back to the hotel. Chris met up with a good friend of his from dental school to spend the day with and I met up with my best friend Alicia whom works in a building a few blocks from our hotel. We were able to get together during her lunch break. So Alicia, Chloe and I walked to Hot Lips pizza for a little lunch and some girl talk. This was Alicia's first time seeing Chloe. It was so great to see her and to catch up on our lives. While we were walking back after lunch the road was all blocked off due to the vice president giving a speech in a nearby building. They would not let Alicia back in her building so it gave us a little more time together.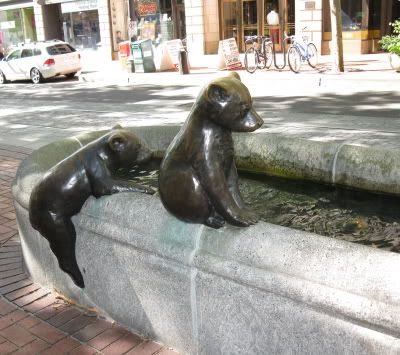 After dropping Alicia off Chloe and I wondered around popping into the little shops here and there. Our hotel was in a great location with plenty of places to get to within walking distance. Plus there is a Max & trolley system all around us to take you even further out if you wanted. I think the only thing I did not get to do that I would have liked was go to the Chinese Garden located in Portland's China town. I will put it on the list for next time.
Chloe and I were pooped after our afternoon of walking and we went back to the hotel for a nap. Once Chris got back from spending the day with his friend we went out to dinner, and then packed our bags to be ready for our flight the next day to Hawaii.