Maui, Hawaii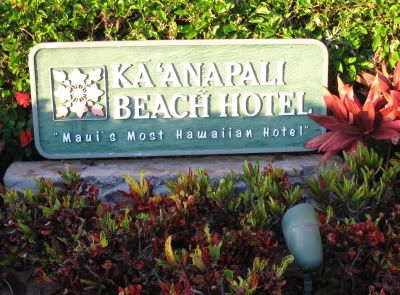 On the 9th we got on the plane from Portland Oregon and headed to Maui, Hawaii for the last leg of our vacation. This was a very long flight. We finally reached our destination and got a rental car to drive to the West side of the island. We were staying in the town of Ka'anapali, at the
Ka'anapali Beach Hotel
. This is a couple miles from town of Lahaina.
The hotel had a walk way that went along the beach and connected our hotel and all the other hotels, restaurants and shopping place in the area. This was super cool and convenient since we had the stroller.
Our hotel room came with a full size crib. It would have been nice to have a separate seating room to put the crib in but I guess you can't have everything. This made it difficult for everyone sleeping and getting to sleep and staying to sleep. At any given moment she would stand up and look at us in our bed and say "HI". It was kind of funny. It is not easy trying to ignore her so she will go to sleep, while she is doing her best to entertain you.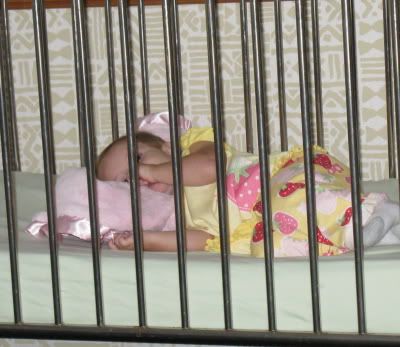 Eventually she would fall asleep and we would try our best not to wake her.
Our beach was nice and we were able to rent an umbrella for the day with 2 lawn chairs. We would position Chloe in front of the chairs under the cover of the umbrella with a towel and some toys.
It was fun to see her this time playing in the sand with her pail and shovel. I also took her down to the water's edge and let the waves come in on her legs. She would giggle and we had a good time. We both ended up with ton of sand in our swim suit bottoms.
Lahaina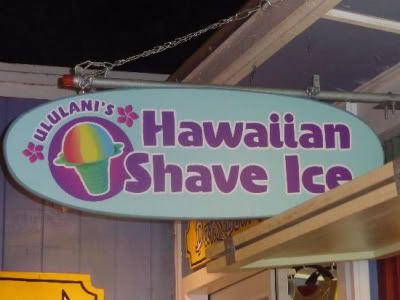 We drove to Lahaina and their downtown area walking along the beach and checking out the shops. We stopped at Ululani's Hawaiian Shave Ice. This is rated the best shave ice in Hawaii. There was a long line but well worth the wait. Oh man this stuff is sooo good! I had the Lahaina flavor combination: pineapple, coconut, banana even Chloe could not get enough of this stuff. Hawaiian shave ice is permanently on my list of must do any time I am in Hawaii. While we were in line Chris spotted a guy back behind the counter that looked familiar and told me to look at him. It looked like a guy we use to know named Dave that we worked with at a restaurant back in Oregon during our college days. Sure enough Dave spotted me and asked me what my name was. We were all smiles at our chance encounter. Dave & his wife are owners of the shop and have a few more shave ice shops in different locations. How cool is that.
Maui Ocean Center
We took Chloe to the Ocean center. This was set up really cool with lots of large tanks filled with fish and the glass was low enough for Chloe to stand next to and watch all the critters.
Along the walk way by our hotel we spotted this carved palm tree. It looks like the palm tree was broken off so they carved it into art. That was a great idea.Here are some random photo taken while in Hawaii.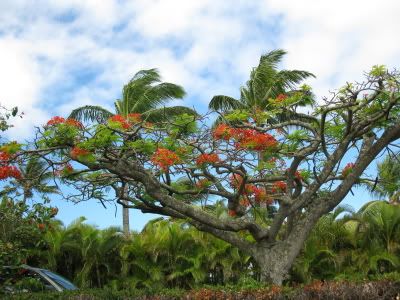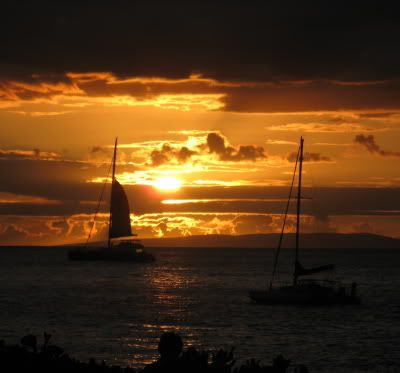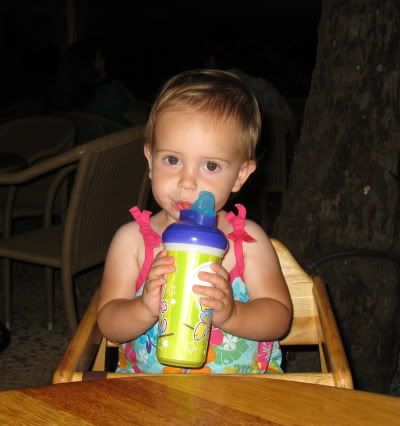 Our time in Maui we just took it easy and let the day decide for us what we would do. The vacation was a great escape and with all the time away, made us appreciate home. Hope you enjoyed my trip report.