Days of June
June has flown by and I can not believe it is almost over. It certainly looks like summer around here and the high temperatures we have had makes it feel like the hot days of summer. Chloe is starting to get her molars. The second one just broke thru a few days ago. The molars seem to be much worse than when her front teeth came in.
On Saturday we got a call from the Realtor wanting to show our house, so we packed up Chloe and the dog and headed to the park for a bit. We were lucky there was a little cloud cover so it was not too hot. Here are some photos from the park.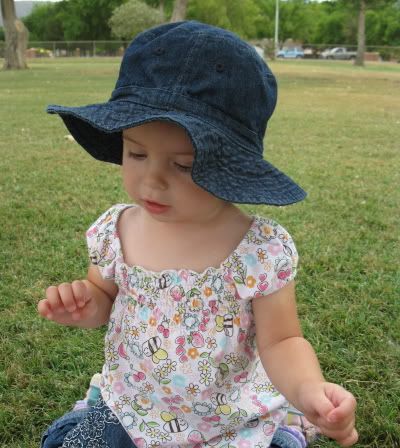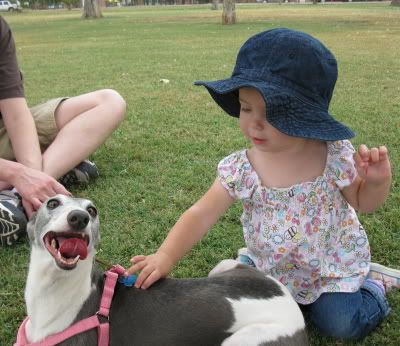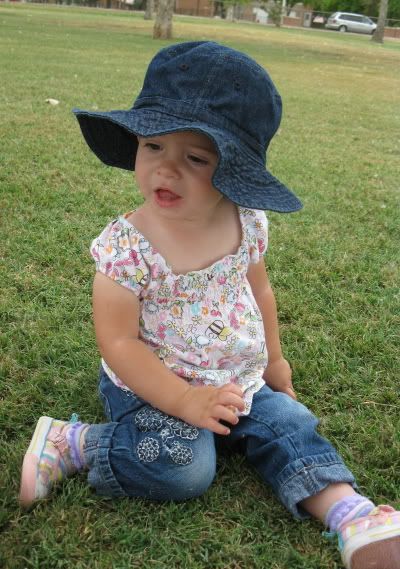 In June we went to the local Cherry Festival. We stocked up on fresh cherries and cherry cider. We also got a cherry pie and some home made fudge. Our sweet tooth is in full capacity this summer.
For Father's Day weekend I baked up Iny's Prune Cake with Buttermilk Icing from Ree Drummond's cook book. I just told Chris it was a spice cake. It turned out great and was real moist and sweet. I can not say enough about her cook book. Every recipe I try turns out fantastic. You can find the recipe
HERE
.
They started construction this month on our new house. It does not look like much right now. Looks like they have just put in the plumbing and electric pipes and have trenched it and braced it for pouring the foundation next. I am just happy to see they started.
We are looking forward to a few trips we have planned in July. The pasture is filling up with sun flowers and I can not wait for them to all start blooming.