A Baker's Sunday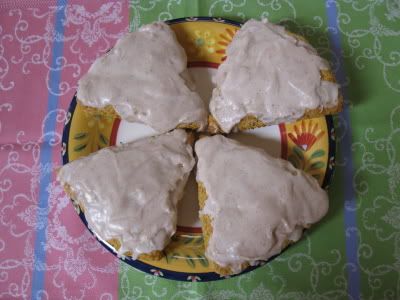 I am starting the day with some homemade pumpkin scones. I love the pumpkin scones they have at Starbucks during the fall season. On occasion I will get to craving them when I am no where near a Starbucks. A few years ago I found the recipe online. I keep a stash of canned pumpkin puree in my cupboard all year round just in case. The scones are the perfect compliment to a cup of coffee in the morning.You can find the recipe
HERE
.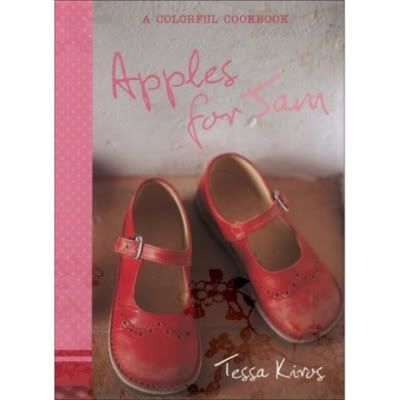 I recently purchased the cookbook
Apples for Jam by Tessa Kiros
using a gift card from Amazon. This cook book is amazing. For starters it is a big thick book with a ton of recipes over 200. I think it is thicker than my old school Betty Crocker cook book. It is also packed full of beautiful photography. I usually stick a post it note at the top of a page on a recipe I plan to try right away, and the first time going thru the book I had 17 pages marked and I was holding myself back. I have visions of baking and cooking with Chloe when she gets older and I am sure this cook book we will use together over and over again. I have even added 2 of the author's other cook books to my wish list.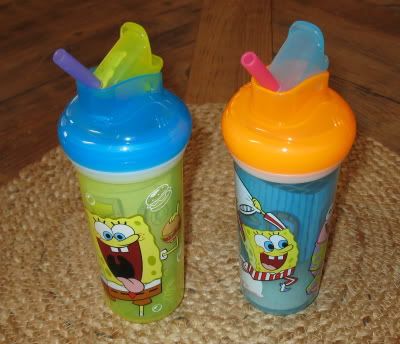 There have been so many changes lately for Chloe. We recently switched her to these
Munchkin 9 oz insulated straw cups
. She took to them right away. I like that they are insulated it keeps the milk cold longer, which is nice when we are out and about and no where near a refrigerator. If we plan a long trip I will put an ice pack in with a couple of her cups filled with milk. These straw cups have a flip top that closes so nothing spills out while not in use. Chloe also has moved up a size in diapers. I can hardly believe that she started in the preemie size diapers and now is in Huggies size 4. She is not walking yet but so close. Not walking does not hinder her mobility and she is all over the place. To the cat and dogs amazement she is real fast. The pets have started to seek out new hiding places out of Chloe's reach.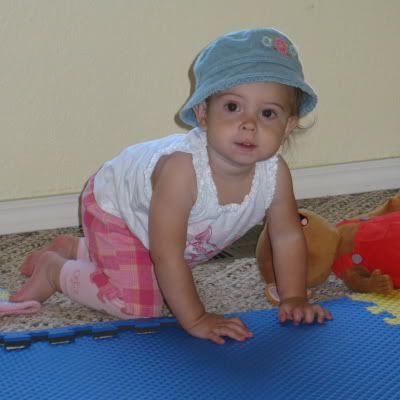 Have a great week and be sure to take a moment to enjoy the little things that make you smile and warm your heart.