What's Up Wednesday?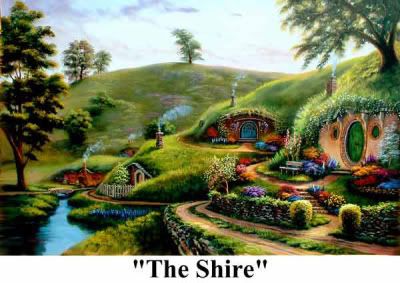 As you know we have put the house up for sale, so what we have been trying to figure out for the last month is where we are going to live. If I could live anywhere I would choose to live in The Shire. I would pick a lovely house inside a grassy hill and have hobbits for neighbors. Well as nice as that sounds it is not a possibility. We thought about renting a home for awhile but just did not find anything we liked plus the rental costs were just as high as buying a home. While driving around we stumbled upon a new neighborhood building site. We checked out their model home, and drove around to look at all the lot locations. Chris and I took the information and discussed the possibilities along with the pros & cons, and finally decided to build a new home. Once we made the decision and signed all the paperwork it has been nothing but pure excitement buzzing around. The neighborhood is close to our dental office so it will shave off about an hour of commuting for Chris, which will give him more family time in the evenings with us. They are projected to start building next month and won't be finished till the end of summer. In a perfect world we will sell our house at the perfect time allowing us enough time to build our new one and move in right before closing on the sale of our old one. We will see how all that turns out. In the mean time I will keep you posted on the progress of our new home being built.
Spice Up Your Kitchen
I just wanted to mention that
Noodlehead
was having a 10 day crafty marathon with tons of tutorials from guest bloggers and herself on things to make for your kitchen. It started on the 17th of May. There are a couple things I plan to make and I am certain the kitchen curtains & the stay put kitchen towels will be first on my list.