Visit from Grandpa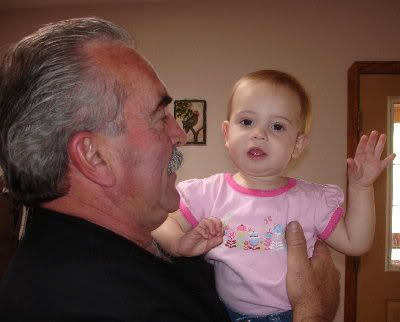 My father, Chloe's Grandpa came for a visit last weekend. He traveled with his wife and her parents from Florida to come see his granddaughter.
This is Chloe's Grandma and her great grandparents on our front porch. They all enjoyed being out in the country and taking in all the nature around us.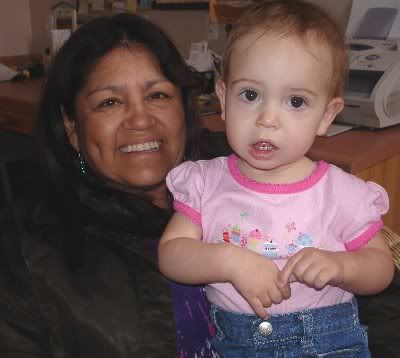 They stopped by on their road trip to the Grand Canyon. They planned to spend a few days at the canyon seeing the sights.
We had a wonderful time visiting with them and catching up. Chloe loved spending time with her grandpa and was particularly fascinated with his mustache. Here are some more photos of the 2 of them playing around.