Chloe's First Birthday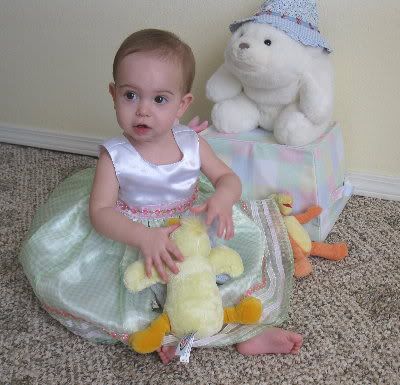 Oh dear my little baby is a toddler now. I think I was more excited about her birthday than I have been about any birthday in a very long time. I will say that it went nothing like I had imagined it would. For all you Moms out there anticipating your own child's first birthday my advice is to not make it too overwhelming for them and just relax and go with the flow. In the photo above Chloe is wearing a special dress I bought to take photos of her at 1 years old. I originally planned to take her to get professional photos done, but the scheduling was not working out and I could not get a good time. So I decided to just take photos myself. This worked out great because I only had a good 10 minutes of her sitting pretty in her dress before she was done with the whole thing.
Some Gifts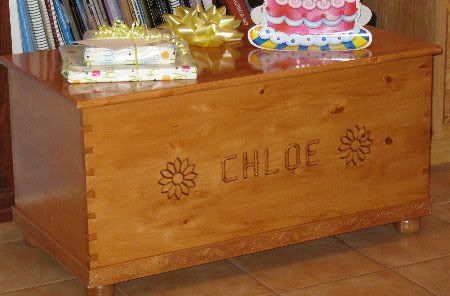 This special toy box was made by Chloe's Aunt Stefanie's boyfriend Rusty. Hopefully that makes since. Rusty has been a close friend of the family for many years and this was a wonderful surprise. I am sure this chest will be with Chloe for a very long time, and will be stuffed full with all her little treasures. It even has those child safety hinges, so it is safe for her to use all by herself.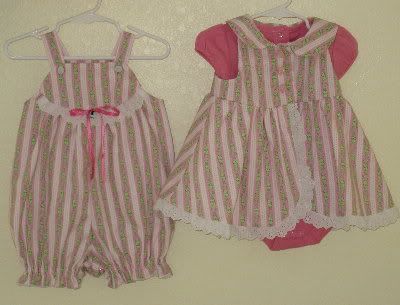 These wonderful hand made outfits were made by Chloe's Grandma Ce.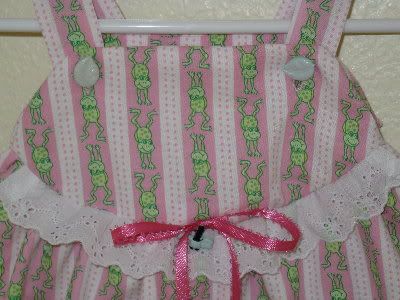 Here is some detail on the fabric she used, cute little frog print.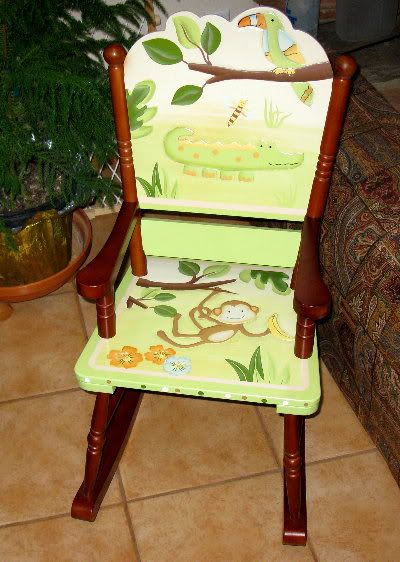 This little rocking chair was from both of Chloe's Grandmas from Oregon. I love the colors and the wonderful animals depicted on the chair.
This is the Disney princess ride on that my husband and I got Chloe for her birthday. She sits right on it and moves forward and backwards all by herself. It has all kinds of buttons that make music and make the front princess' move around or up and down. The seat lifts up for storage. There is also a musical keyboard that she can play while sitting on the seat. We are very pleased with the product and Chloe loves it.
The Birthday Cake
I used a flower shaped cake pan and made a strawberry cake. The cake did not rise as much as I thought it would, so I made a second cake in chocolate to make 2 layers. Since we had company I wanted to make sure we had enough for everyone. It turns out that the chocolate and strawberry layers tasted well together. I frosted the 2 layers with cream cheese frosting.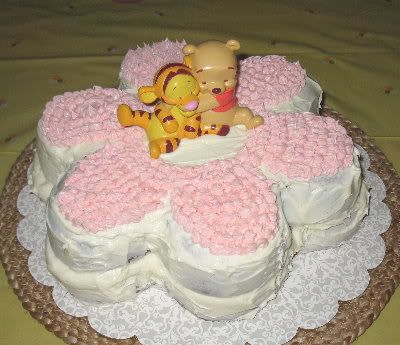 Then I used some of the cream cheese frosting and colored it pink to decorate with. I placed a baby Winnie the Pooh and Tigger cake topper in the center of the flower. Overall I was happy with the results and feel I can tackle a more challenging design next year.
I will leave you with some photos of Chloe enjoying her first birthday cake.