Our Christmas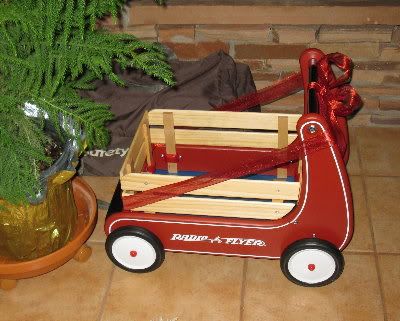 Santa left a
Radio Flyer Classic Walker Wagon
under the tree for Chloe this year. This thing is real cool and hopefully will help Chloe on her path to walking. Right now it is the perfect size to push her around in, as she squeals with delight.
I made a batch of these French breakfast puffs over the holidays. I got the recipe from my new favorite cookbook The Pioneer Woman Cooks by Ree Drummond.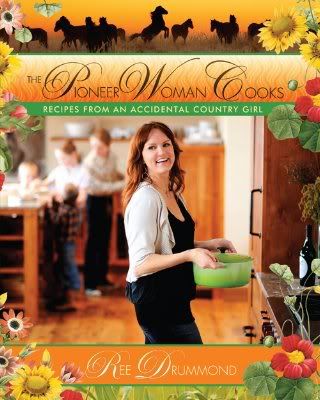 I picked this cook book up at the bookstore a month ago, looking for new inspiration in the kitchen. Even if you don't make a single recipe from this book you will enjoy reading it cover to cover as you learn all about Ree and her family and their cattle ranching life. For me the cook book has to have a photo of the end product, and this one does not disappoint. She actually has a photo for every step in each of the recipes. The best part is every recipe I have made from this book has turned out perfectly. I made the Enchiladas for Christmas Eve, they were great. I have also made the Meatloaf & the Penne ala Betsy. Both turned out wonderfully. These are not fancy recipes where you need to go to specialty stores to find the ingredients, just good hearty recipes for you and your family to enjoy.
I also made some homemade applesauce for Chloe this holiday. While the apples were boiling on the stove the whole house smelt wonderful.
The applesauce turned out tasty. Chloe loves it. I was able to freeze half of it in ice cube trays. This way I am able to just take a few cubes out on the days she is having some and it is perfect portion size. The recipe I used you can find
HERE
We had a white Christmas this year. The ground is still covered in snow. We were able to take Chloe out in it for some photos. She is sitting on a bucket. She is not sure what to make of the whole thing. In the background on this photo you might get a glimpse of our heard of alpacas.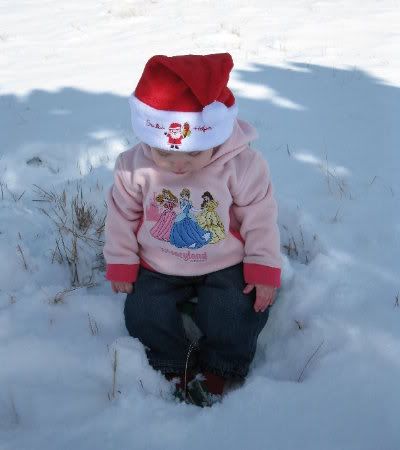 Note from Chloe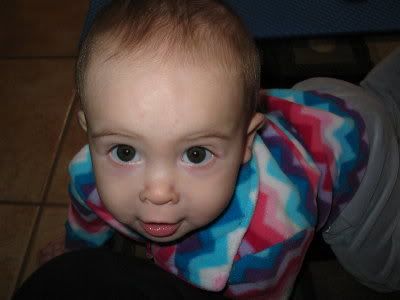 Psst. Everyone keeps talking about Santa. Yea I met the guy; every time I see him he looks a little bit different. Mom & Dad keep mentioning something about at least he has a real beard now. If my parents met this guy when they were kids he must be really old. I am not sure what all the hub bub is all about around this guy but I will let you in on a little secret. Grandparents are where it is at. As far as gift giving they blew Santa right off the page. Here is the deal breaker, Grandparents send gifts all year round not just on one day, and they love you whether you are naughty or nice. Seriously you can do no wrong in your grandparent's eyes. Hugs & Kisses from your Granddaughter.