Harvesting Pumpkin Seeds
This October I picked up one of those Cinderella pumpkins along with some regular Jack-o-lantern pumpkins I used to decorate for the fall. I love the Cinderella pumpkins (Rouge Vif d'Etampes). They are just so whimsical looking. From what I read on them they are the best pumpkins to use for homemade pumpkin pie. I planned on harvesting the seeds from the pumpkin and hopefully growing several of my own.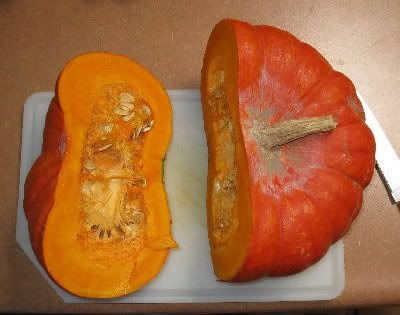 Back in the days of college when I had little to no money at all, I would often take walks in nice neighborhoods with some baggies of wet paper towels and a sharp pair of scissors. I would snip clippings from plants that I liked that were easily reached from the side walk. Then I would take them home and stick them in jars filled with water. I would wait for them to grow long enough roots then plant them in pots. Another way to cheaply acquire plants is by saving the seeds from the fruit of a plant. Well I finally got around to cutting that pumpkin open. I live in a very dry climate so I still have pumpkins that have not rotted yet. Make sure you harvest the seeds from a pumpkin that is still fairly healthy looking, no mold.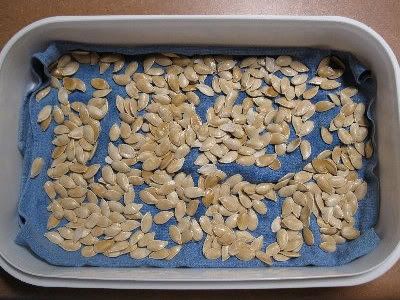 I washed the seeds in a colander with just cold water. Then I lay them in a Tupperware container over a towel. Through out that day I would mix them up making sure they would not stick to the towel as they dried. The key to harvesting the seeds is to make sure they are dried completely. I will probably leave these in this container for several months in a cool dry place. Then I will make up an envelope with a picture, name and date.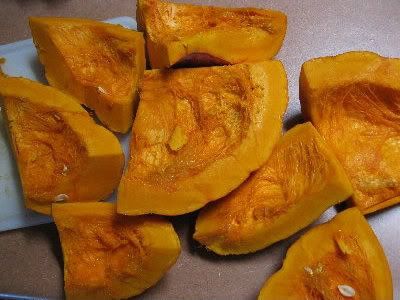 Then I chopped up the pumpkin and tossed the pieces out to one of my side pastures for the deer & elk. The pumpkin lasted not even 24 hours.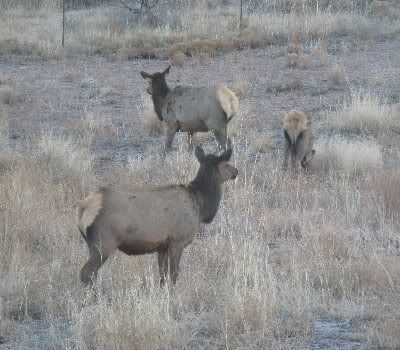 Here is a herd of Elk that I have been seeing almost daily. They have been coming around at sunrise and sunset. At this photo shoot I counted 15 in the herd. Sorry for the quality of the photos. I took them through my laundry room window. I had never seen elk before moving to the mountains of New Mexico. They are huge and basically step over our 5ft fencing. They are amazing to watch.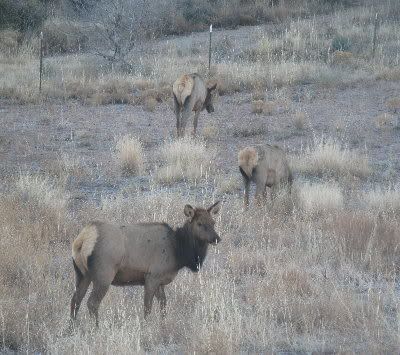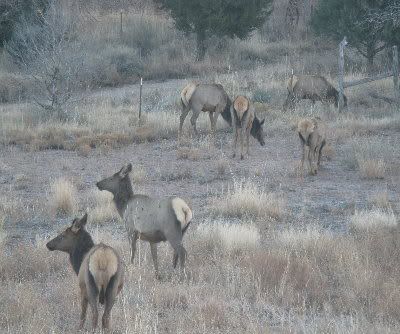 The pumpkin was just one of my projects I was hoping to get done during my time off for the holidays. I can cross that one off my list. What have you been up to or would like to be doing this holiday season?