Chloe Meets Santa Twice as Nice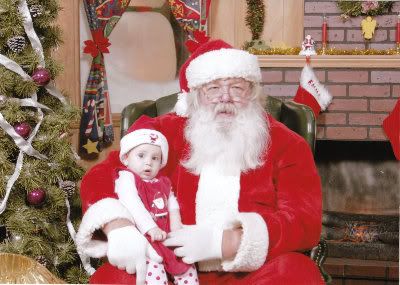 With all the hustle and bustle we still managed to take Chloe to see Santa.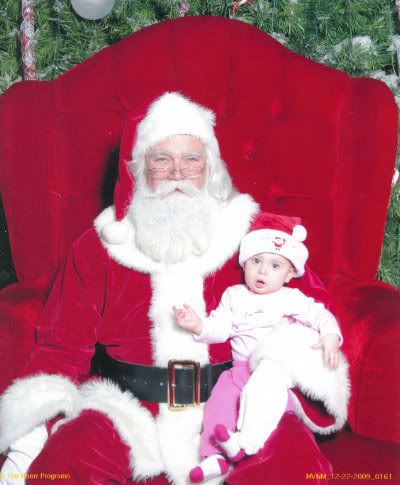 Not only did we take her once to the Mall near our home, but we managed to drive to a Mall much further away and visited their Santa Too. Both of these first photos where taken by their cameras and purchased for our memories.
I managed to click off 2 photos of my own below. She did so well and did not cry one bit.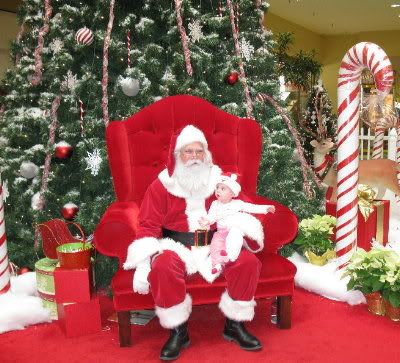 Cheers to you and may you be safe with your loved ones.
I hope all of your holiday wishes come true.