Wish List Wednesday - Books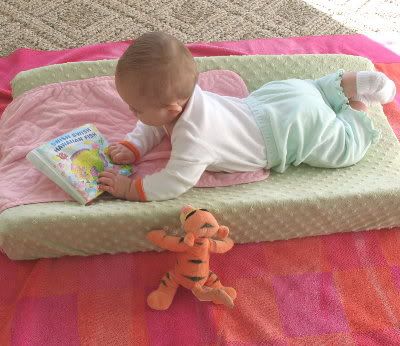 This week's Wish list Wednesday is to name the top four books you have waiting for you to pick up or the four you would most like to read next. I thought I would start with 4 books on Chloe's Amazon list before I get to my personal list.
&nbsp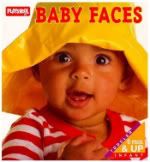 &nbsp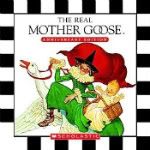 &nbsp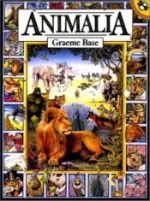 "
In My Tree
" by Sara Gillingham. The owl is a finger puppet that you can move while reading the story. Sara has a whole series of books like this. This one caught my eye because I like owls.
"
Baby Faces
" by Playskool. Babies love to look at other babies so I thought this would be a good book for her.
"
The Real Mother Goose Treasury
" by Grace Maccarone. This is an old favorite that I remember reading to my younger brother.
"
Animalia
" by Graeme Base. I have a bunch of alphabet books on her list. This one looks like it will become a favorite in our house.
I love to read; unfortunately with a new baby my reading time is limited. For some reason when I was pregnant I had visions of myself reading while staying up all night with the baby when she was born. I can laugh at that now. Who knew I would be so exhausted that any spare moment I would be passed out trying desperately to get a few hours of precious sleep. I can say that now that Chloe is almost 8 months old, I do have much more time then I did in the beginning for reading. With that being said I have a pile of books just calling for me to dive into.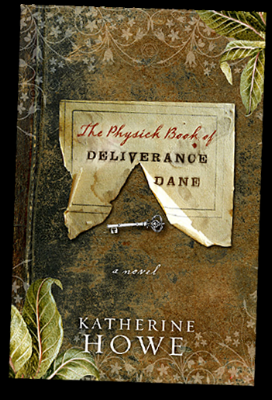 Top on my list is "The Physick Book of Deliverence Dane" by Katherine Howe. I have always been a fan of books on Witches since I was a kid. So I was naturally drawn to this book. I usually go for the more fantastical kind with broomsticks and black cats, and spells, but it is always fun to read the stories that make it more real and believable like this book seems to portray.
This next book is "Your Inner Fish: A Journey into the 3.5 Billion-Year History of the Human Body" by Neil Shubin. I love Science, in particular biology. I am drawn to evolutionary Biology and am absolutely fascinated and love to learn as much as I can.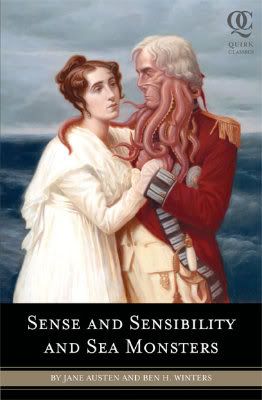 Next on my list is "Sense & Sensibility & Sea Monsters" by Jane Austen & Ben H. Winters. Jane Austen is one of my all time favorite authors. Why not take another look at her writing from a different point of view. This is the second in a series. The first was Pride and Prejudice & Zombies. I am starting with this one because I don't care for Zombies, they creep me out. Sea Monsters I can get into. If I like this one then I will go back and read the first.
Last is "Bear Portraits" by Jill Greenberg. This is on the top of my amazon wishlist at the moment. Jill Greenberg is an animal photographer and she has put together a book of her bear portraits. What can I say I love animals and I am a huge fan of animal photography. It is certainly on my list of top five coolest jobs in the world.
I could probably go on and on and list several more books, just sitting here I can see at least 4 more that are sitting on my desk and waiting for me to open and start a new journey. If you want to join the group head on over to
Jennifer's blog
and pick up a link and add your name to the list.