Thanksgiving Day Finds
Thought I would share a few things I have found for Thanksgiving that are way too cool not to share. This onesie "Today I give thanks for my Mommy" You can find this over at
Teesed.com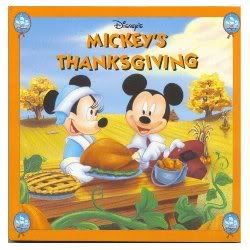 The two children's books I found are Mickey's & Winnie the Pooh's Thanksgiving both by Disney. I am a sucker for all things Disney.
This is Pumpkin Pie dress by Sweet Plume I found at etsy.com. I think this is an adorable dress and perfect for the holiday. You can find this handmade dress
HERE
along with some other wonderful clothing made by Sweet Plume.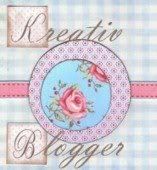 I won the Kreativ Blog award. Hang on a second while I do the happy dance. Ok I am good. Rachael over at
Rachael's Journey
gave me this award. Thank you so much. Rachael has a beautiful new daughter named Isla.
The rules are to list 6 things I value and 6 things I don't. Then pass this award onto 6 people.
I value:
My relationship with my husband
My darling Chloe
My Family including pets
Honesty
My freedom
Creativity
I don't Value:
Cheats & Liars
Gossip
Family Drama
Laziness
Time spent on hold
Excuses
The 6 people I am giving this award are:
My Open Road
– wonderful blog and a new baby boy born May of 2009
Our Lives in a Nutshell
– Lindsay's kids are too cute for words.
Heir to Blair
– Blair has a newborn son a little over a month old.
A Record of Rose
– Rose has a new baby boy.
Mrs. Muffins
– A new baby girl named Riley
Swell Little Life
– Angela has a new baby girl named Chloe and her husband is also named Chris. We both got a kick out of that.
All six blogs are wonderfully creative and are regular reads of mine go check them out.