Chloe With Disney Characters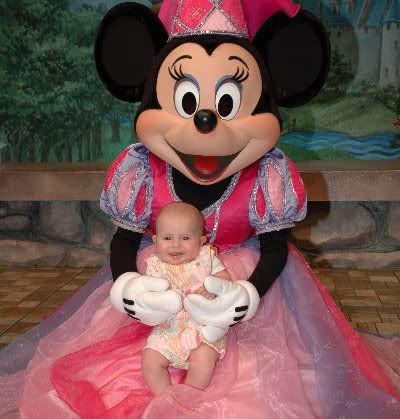 We are back from our trip to Disneyland. I am up to my elbows in dirty laundry. I thought I would post a few pictures of Chloe with some of the characters. As soon as I get my house back in order I will tell you all about our trip and traveling with a 4 month old.Here is Chloe with Minnie Mouse. The photographer made some funny noises that made Chloe laugh for the photo.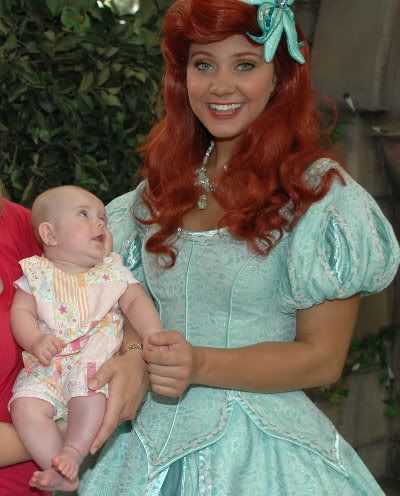 Here she is with Ariel. Chloe was never afraid of the characters. She just kind of starred at them in awe of all the glitz and glamour.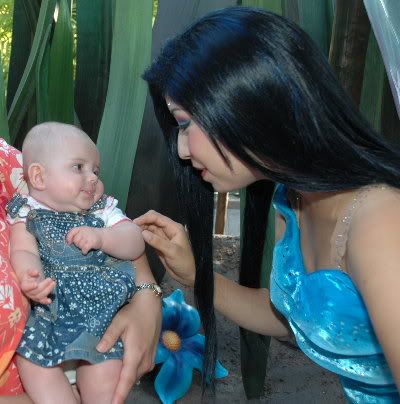 This is Silvermist one of Tinkerbelle's fairy friends. Silvermist is a water fairy and Chloe was blowing spit bubbles at her, so she asked Chloe if she was a water fairy too.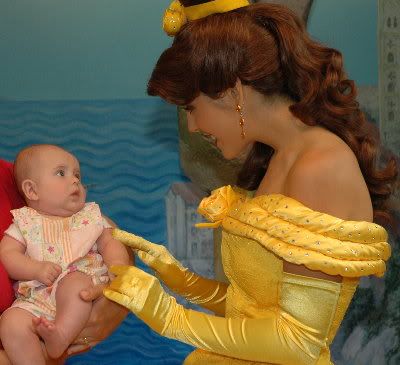 Here is Chloe with Belle
Here she is with Winnie the Pooh. Chloe is fascinated by his big furry paw.