Sixth Day of Christmas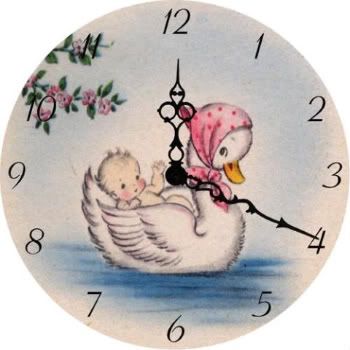 On the sixth day geese laying eggs were gifted. Here is
Mother Goose and Baby Clock
by Vintage Artwork. This is a precious wooden handcrafted clock with a vintage image of a goose with a baby. How sweet this would look in a nursery.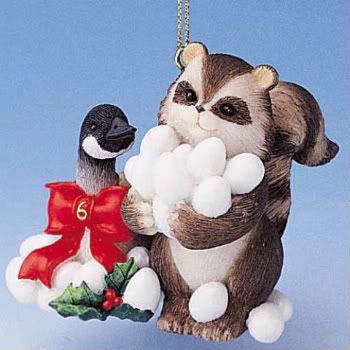 This
ornament by Charming Tails
is their version of six geese a laying. It is made of resin and they make a different ornament for all 12 days of Christmas. You know I did not realize how many birds were given as gifts in this song until I started doing these postings. Birds most have been a popular gift back in the day.