Sugar & Spice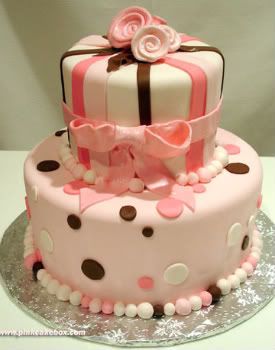 I have reached the half way point in my pregnancy and am at 20weeks. We had our gender ultrasound and it's a GIRL! We were hoping for a girl and are so happy that is what it turned out to be.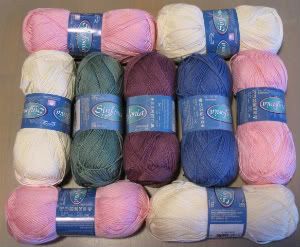 I have been feeling nostalgic and have wanted to make one of those granny square Afghans. I thought maybe I would make a little one for the baby. I looked through my stash of yarns and found these Sinfonia 100% cotton yarns. I think the main colors will be the pink and cream, while using the three colors in the middle as an accent color.
I picked up this book Beyond the Square Crochet Motifs by Edie Eckman. I have been playing around with a couple of different motifs trying to figure out which one I will use for the blanket. My crochet is real rusty since I predominately knit, but it comes back with a little practice.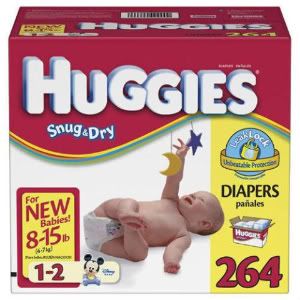 I have been overwhelmed with thoughts of how much stuff you need for a baby. Especially if you are starting from scratch and have nothing to begin with. I have been pricing some of the things I will need on a daily bases. I was happy to find some of the things at Sam's club, like this box of 264 newborn diapers for only $39.48. I think with that count it will almost last a month. I have no idea how many times you change a diaper a day. SCARY!